WE ARE LOCATED IN FAIRIFAX, VA
Thermography Centers of Fairfax
8500 Executive Park Ave. #300, Fairfax, Virginia 22031
IMPORTANT NOTE:  The Thermography Centers of Fairfax is a cash practice. Therefore, we do not submit to insurance companies for "out of network" benefits. If reimbursement is sought, many insurance companies require your General Practitioner or Medical Professional provide a diagnosis code to give justification for the diagnostic test. Please contact your physician before you submit for reimbursement. A treatment code has been provided for processing CPT#93740.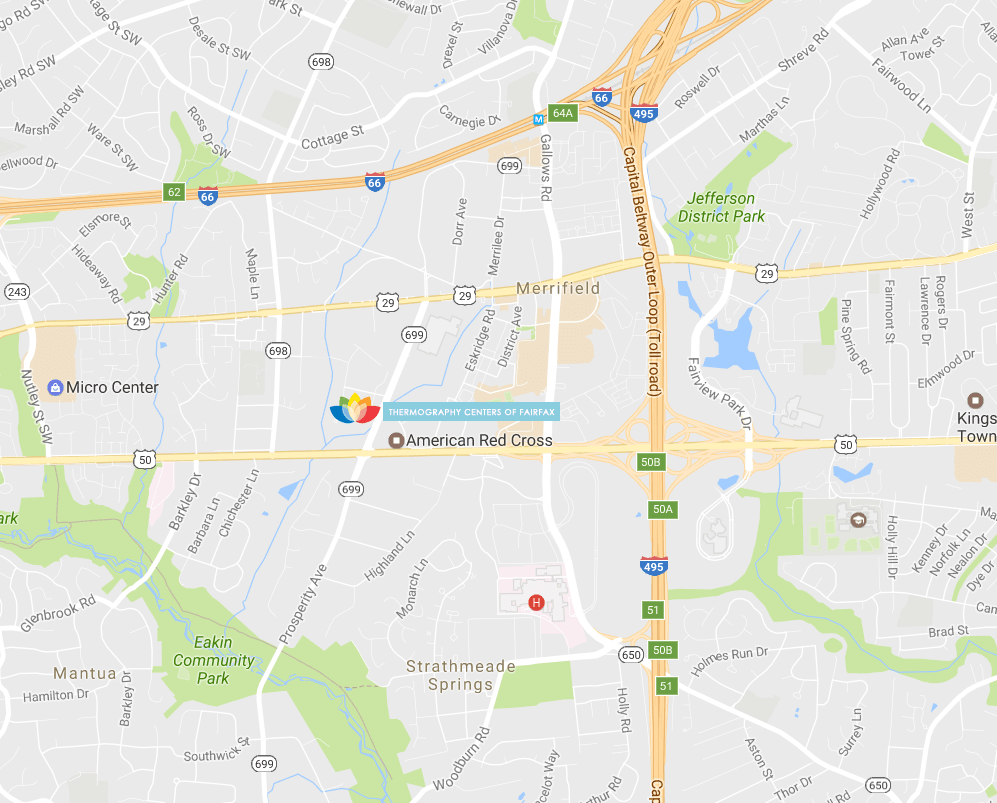 QUESTIONS? DO YOU NEED HELP?
Please complete this form to contact us.  We will respond within 24 hours or sooner!  Thank you!